"false maps:radical scouts" EP - AVAILABLE ONLINE:
A TRIP BY CANOE, BULLET TRAIN, AND UFO.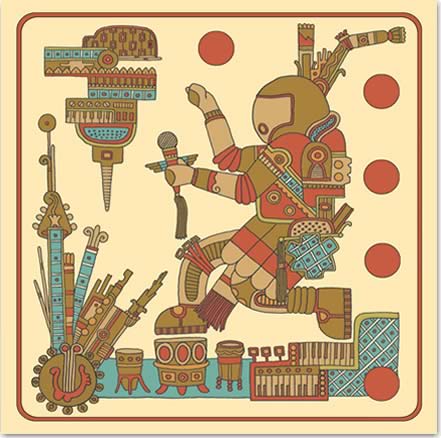 False Maps:Radical Scouts
2012 - digital release
The latest musical discovery by The Society of Rockets is called "False Maps:Radical Scouts," -- the third and final installment in a trilogy of EPs that takes the listener around a world of genres that encompass samba, afropop by way of Talking Heads, bossa nova by way of Gilberto-Jobim, italodisco by way of Roberto Cacciapaglia, and Tropicalia a la os Mutantes.
"This EP completes our circuit of the globe," explains lead singer, Joshua Babcock, who like an Ernest Shackleton of independent music, fears no new sound. "This trip was made by turns in canoe, bullet train, and UFO."
"False Maps/Radical Scouts," is like a kitschy travel brochure to places that never were or are yet to exist. The song "Still Human" is based around a percussion loop from a demo version of Paul Simon's "Gone At Last," while the dialogue sample in "On My Way," is from a guy named Howard Menger, best known for creating "Authentic Music From Another Planet."
All of the material on this trilogy of EPs belong to the overall topography of the band's highly acclaimed 2009 album, "Future Factory." The next album, Babcock promises, will be a kind of coming-home to America type of affair.
"False Maps:Radical Scouts" was recorded in 2012 at New, Improved Recording in Oakland, CA. Produced by the band with Chris Cline (...And You Will Know Us By the Trail of Dead, STEREO IS A LIE). Engineered and mixed by Chris Cline. Mastering by Gary Hobish (Willie Nelson, Dr. John, Creedence Clearwater Revival)